Hot land of the Middle East on Juejin, the 2023 Cross-border E-commerce White Paper of the Middle East is newly released!
Newly released 2023 Cross-border E-commerce White Paper for the Middle East on Juejin
The Middle East cross-border e-commerce market, with its increasingly young population and growing consumer power, presents unprecedented activity and prosperity, providing broad market opportunities for global businesses to go abroad.
On May 30th, in order to better help merchants seize this emerging market, Shoplazza, together with Baidu International MediaGo, Dealfy, Camel Technology, Payssion, and SaleSmartly, conducted in-depth insights and in-depth analysis of the Middle East cross-border e-commerce market and massive data, officially released the "Independent Station Growth New Force – 2023 Middle East Cross-border E-commerce White Paper" (hereinafter referred to as the "White Paper").
This White Paper focuses on the Middle East cross-border e-commerce market, deeply analyzes the current market situation, looks forward to future development trends, insights into the opportunities for going abroad in the Middle East region, and proposes a comprehensive solution for merchants to overcome the challenges and problems encountered in market development, helping Chinese merchants to succeed in the Middle East cross-border e-commerce market.
The Middle East cross-border market is booming
The cross-border e-commerce market in the Middle East is rapidly rising. According to the forecast of the International Trade Management Bureau, its market value will reach nearly 70 billion US dollars by 2023. This development trend is mainly driven by three key factors: a young population structure, a high Internet penetration rate, and government policy support.
According to World Bank data, the total population of the Middle East region has reached 454 million, of which more than half are the main consumer groups of cross-border e-commerce and mobile e-commerce. On this basis, a close to 100% Internet penetration rate provides even broader market space for cross-border e-commerce.

As a hub for the implementation of China's "Belt and Road" initiative, the Middle East region has brought more opportunities for cross-border merchants. As of January 2020, China has signed cooperation documents for jointly building the "Belt and Road" with all Middle Eastern countries.
With the increase in young population, internet penetration rates, and government support policies, consumers in the Middle East are increasingly inclined to shop online, and cross-border e-commerce provides them with a wider range of shopping choices.
Independent stations leading the new wave in the Middle East
Currently, the Middle East e-commerce market has several major players such as Souq (now Amazon Middle East), Noon, and Namshi, but for Chinese merchants, the entry threshold is relatively high, and they face certain difficulties in entering the Middle East market on their own. Independent stations, which are more flexible in operation and more conducive to accumulating private traffic, have gradually become a new choice for Chinese merchants to tap into the Middle East market.
Simple and fast: Set up shop independently and enter the market quickly
Through independent stations, Chinese merchants can set up their own shops, use templates to build websites, and quickly enter the Middle East market without high threshold qualification requirements.
Flexible operation: Low-cost operation and free development
Independent stations provide merchants with flexible operating space, allowing them to customize personalized business strategies and marketing techniques, reduce operating costs, quickly adapt to market changes, and achieve free development.
Accumulate private traffic: Build solid assets and achieve repeat purchases
Independent stations allow merchants to communicate with customers directly before, during, and after sales, provide personalized services and customized membership systems, thereby creating a stable private flow of traffic, increasing repeat purchase rates and loyalty.
With the advantages of convenience, flexibility, and the ability to build private domains, independent websites allow both small entrepreneurs and large enterprises to achieve breakthroughs and glory in the Middle East cross-border market.
Middle East Cross-border Marketing Exclusive Decoding
As the population in the Middle East becomes younger, the use of social media has increased significantly in recent years. Middle Eastern users spend an average of 3.5 hours a day on social media and are active on about 8.4 platforms per person per month.
Baidu International's global AI integrated marketing platform, MediaGo, maintains deep cooperation with Snapchat and TikTok. Based on rich experience in global advertising and marketing, MediaGo has created a cross-border marketing solution for e-commerce brands that adapts to various media and meets the different needs of DTC advertisers in terms of brand, efficacy, and conversion.
Snapchat
Snapchat is one of the most popular social applications among millennials and Gen Z in the Middle East, and has a high penetration rate in the Middle Eastern market. In Saudi Arabia, where the total population is only 35 million, the number of Snapchat users has exceeded 20 million.
This white paper focuses on the consumption characteristics of Snapchat and the Middle Eastern market, and creates a three-part cross-border marketing solution for e-commerce brands to meet different needs in terms of brand, efficacy, and conversion.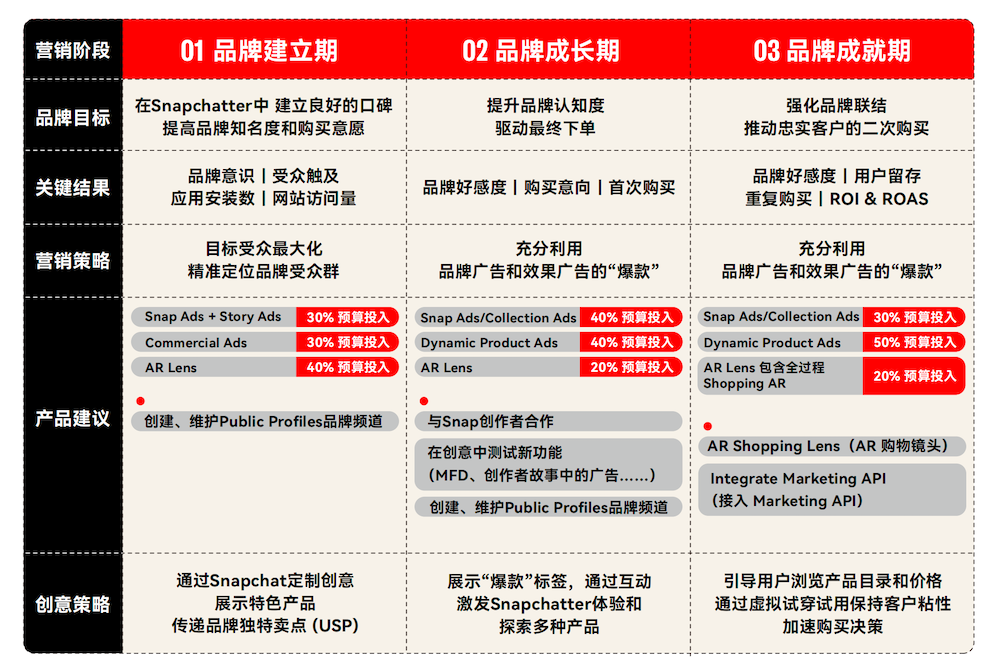 TikTok
In the six Gulf countries, Saudi Arabia and the United Arab Emirates have the most active TikTok users. According to research data from Statisa and AI technology analysis company HypeAuditor, by 2023, the TikTok penetration rate in these two countries will exceed 100%, and the number of TikTok influencers in the UAE ranks 11th in the world, with an average of 380 videos uploaded per person, which is 46% higher than the global average. The characteristics of TikTok users in the Middle East are that they are interesting, sincere, and have a high acceptance of advertisements. They pursue value, convenience, and shopping experience. Therefore, cross-border merchants need to understand the local culture in depth and implement targeted strategies in this diverse market.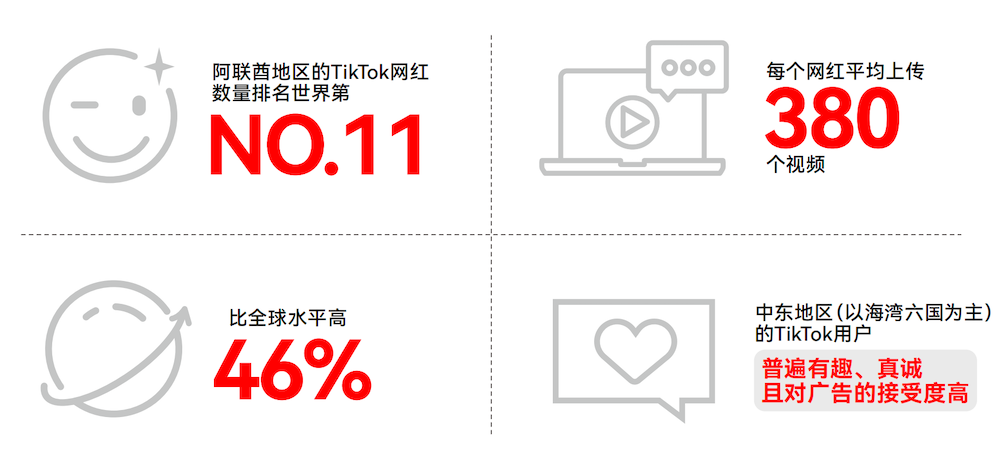 WhatsApp
WhatsApp has over 115 million users in the Middle East, and is the most widely used service under Meta in the six Gulf countries. With WhatsApp, businesses can use a combination of public domain drainage and private domain operations to achieve cost-effective marketing and increase efficiency.
For example, customers can be guided to the merchant's independent landing page through social media operations. In addition, low-cost mass marketing can be achieved through WhatsApp Business API, reaching a large number of customers, and with the help of SaleSmartily batch group management and operations, private domain operations can be realized to improve customer retention.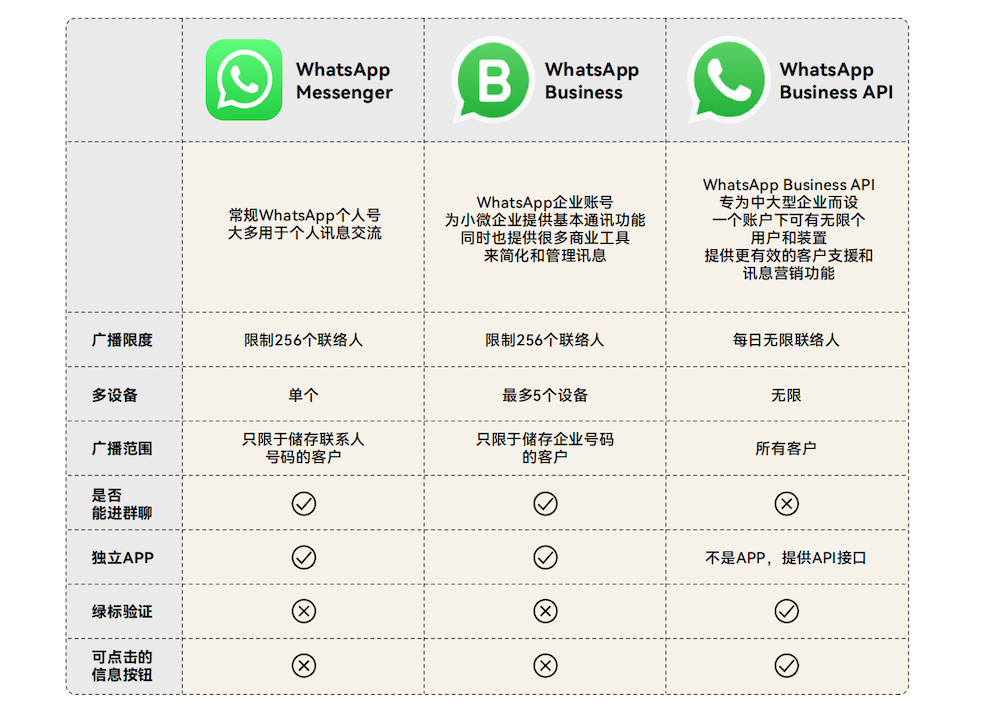 Middle East Cross-border Logistics New Path
Special Characteristics of Middle East Orders
Compared with other regions, Middle East orders have special and complex characteristics. Cash on delivery (COD) is the mainstream logistics mode for cross-border e-commerce exports to the Middle East, but it often faces a series of challenges such as unclear addresses, difficult phone communication, low efficiency in last-mile delivery, and after-sales service issues, which are particularly prominent during Ramadan promotions. To solve these problems, it is crucial for merchants to introduce order review and management and pre-screen abnormal orders for real-time communication.
To improve management efficiency, save time and labor costs, using ERP for unified management has become a necessary choice for merchants. By integrating cross-border e-commerce platforms and freight forwarding systems, as well as optimizing logistics operating systems, fine, standardized, and process-oriented order management can be achieved to alleviate the difficulties brought by the complexity of Middle East orders.
Challenges of Middle East Cross-border Logistics
The cross-border logistics in the Middle East faces many challenges, such as logistics timeliness, customs clearance, and distribution difficulties. The timeliness and signing rate under COD mode are closely related, and the compression of each link's timeliness and smooth connection are crucial. At the same time, the Middle Eastern countries have strict customs clearance regulations, high compliance requirements for specific goods, and customs clearance rates are also a major cost for sellers.
On the other hand, the last mile delivery is affected by factors such as geographical environment, cultural and linguistic differences, and the complexity of COD delivery process, which poses a challenge to delivery efficiency and customer satisfaction.
Facing these challenges, independent station merchants can choose different logistics solutions according to the situation in different regions, and add communication tools such as Whatsapp to establish communication with buyers in advance. After the product is shipped, monitor the logistics status in a timely manner and keep in touch with customers and logistics providers.
Middle East Local Payment Pattern Analysis
Under the active promotion of governments and financial regulatory agencies, the payment habits in the Middle East have gradually shifted from mainly cash-on-delivery to digital payments. According to a consumer study by McKinsey, 60% of Middle Eastern consumers now prefer digital payments.
According to Payment data, 47% of online transactions in the Middle East are currently conducted through credit cards, 21% through bank transfers and local card payments. Mainstream online payment methods such as Mada and STC pay are gradually becoming popular.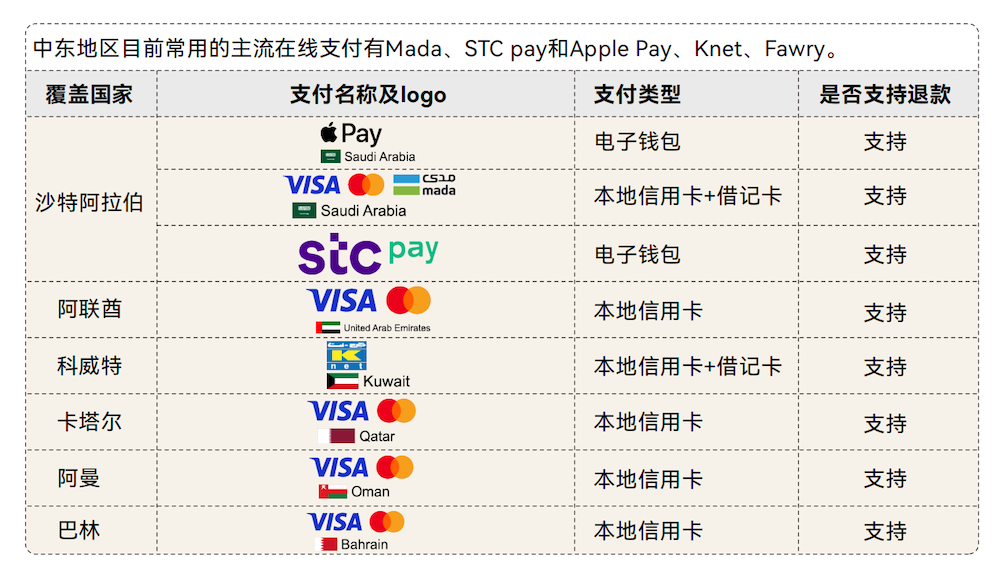 When preparing for online local payment methods, merchants may face some problems such as payment gateways not supporting local currencies, difficult to open multi-currency accounts, and exchange rate fluctuations. It is recommended that merchants adopt a strategy of local payment and pricing in US dollars to cope with these challenges.
Therefore, merchants need to adjust their payment strategies in a timely manner, retaining the option of cash on delivery, while actively introducing local online payment methods to adapt to the changing trend of payment methods.
Middle East Independent Site Solution
In the emerging cross-border e-commerce market, the Middle East region is gradually emerging with its unique market environment and consumer demand. In order to help Chinese merchants successfully create competitive independent sites, Shoplazza, together with its ecological partners, has launched the Middle East Independent Site Solution, including independent site construction, Middle East market marketing strategies, multilingual and multicurrency support, comprehensive payment methods, efficient and high-quality logistics and warehousing services, etc., dedicated to helping Chinese merchants efficiently meet the full-module needs of various industries.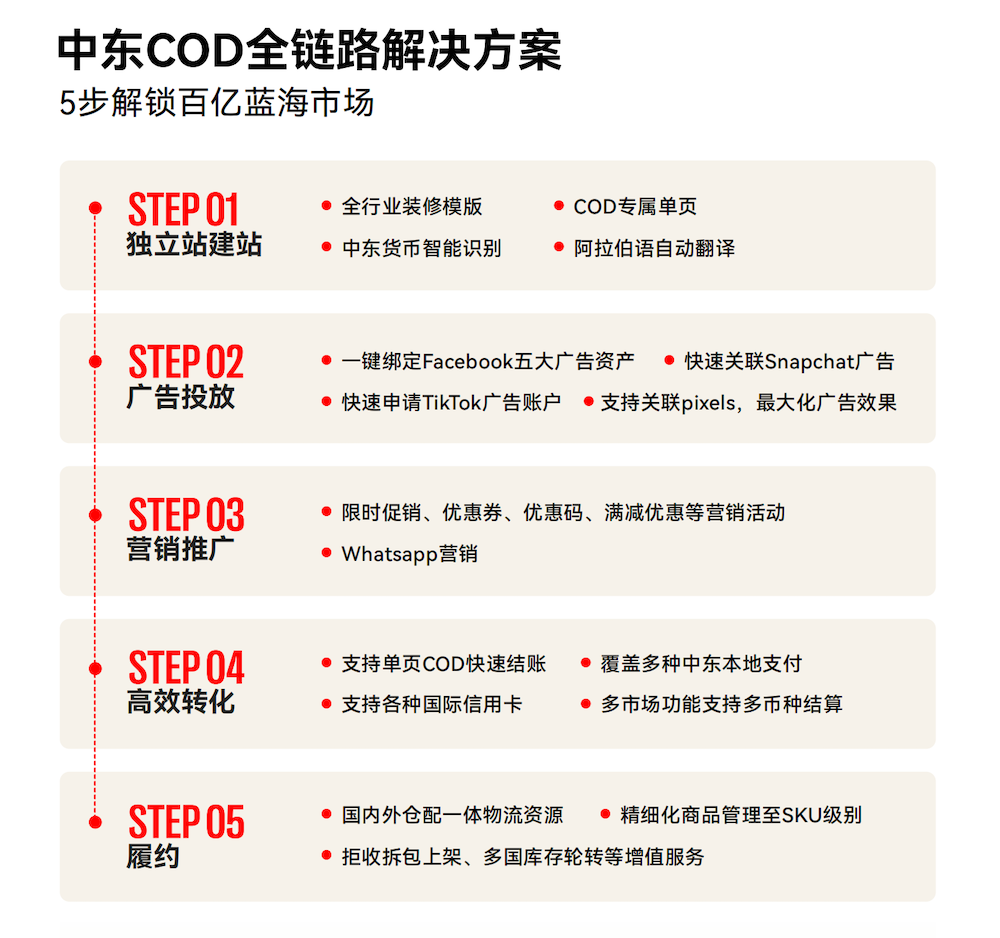 Like what you're reading? Subscribe to our top stories.
We will continue to update BusinessDialogue; if you have any questions or suggestions, please contact us!
Was this article helpful?
93 out of 132 found this helpful