2023 Middle East and Africa Beauty and Personal Care E-commerce Market Report
Report on 2023 MEA Beauty & Personal Care E-commerce Market
Mordor Intelligence predicts that the beauty and personal care products market in the Middle East and Africa is expected to grow at a compound annual growth rate of 3.1% from 2022 to 2027.
1. Overview of the Beauty and Personal Care E-commerce Market
So far, personal care products have taken up the majority share in the beauty and personal care market. The global online sales of personal care products were nearly $120 billion in 2022, compared to $79.4 billion in 2019. Personal care products include soap, shampoo, toothpaste, deodorant, and other products that cover a wider consumer audience. Compared with other subcategories in the beauty and personal care market, the per capita consumption level in this subcategory is also higher.
In 2020, the online channel sales of skincare products accounted for 20.6% of the total sales of this category. In 2019, the sales volume of online channel sales of makeup products accounted for 9.3% of the total sales of beauty and personal care products. This data rose to 19.1% and 18.1% in 2020 and 2021, respectively.
At the same time, Kantar's research found that brand penetration and customer choice vary by region and country. Dove has always been a best-selling brand in the Saudi Arabian market, while Nivea is the best-selling skincare brand in the United Arab Emirates market. In addition, Watsons is expanding its business in the Middle East and opened its first store in Saudi Arabia in 2021.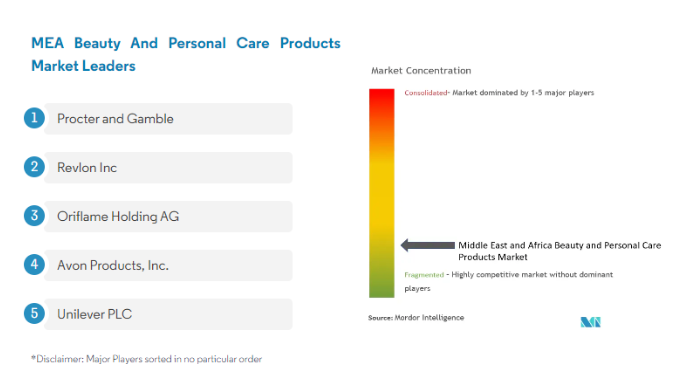 Although the outbreak that started in 2019 has boosted sales of personal care and healthcare products, its impact on the sales of beauty products is not significant. From 2020 to 2021, the pandemic has reduced people's social opportunities and the frequency of using beauty and personal care products due to remote working. However, during the pandemic, consumers have also spent more time learning about the sources of the products they purchase and learning makeup techniques and purchasing decisions from bloggers on social media.
II. Analysis of Two Major Regional Markets
NO.1 Middle East
Saudi Arabia: exponential market expansion
Saudi Arabia is one of the major markets for cosmetics in the Middle East. In recent years, it has been noticed that a total of 35.9 million Saudi consumers prefer to spend a large amount of money on their personal appearance, due to changes in lifestyle, urban population growth, and innovative brand and product advertising strategies that further drive demand for cosmetics, perfumes, and personal care products.
The contribution of the cosmetics and personal care industry to the Saudi economy is growing. In 2021, the country's beauty market is valued at $3.82 billion and is expected to reach $5 billion in the coming years.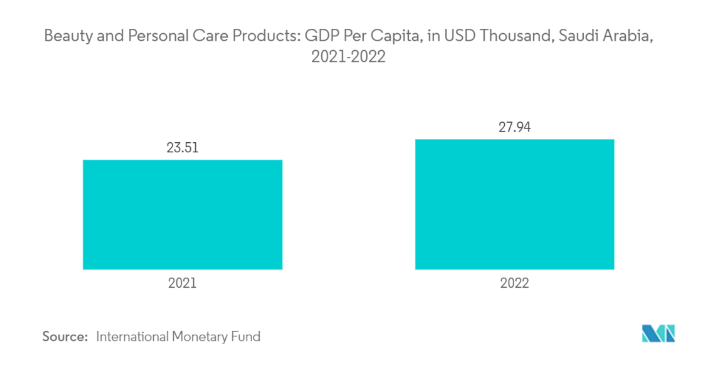 The demand for natural/organic, herbal, halal, innovative, and environmentally friendly packaging designs is constantly growing, which is attributed to the country's market growth. In addition, in recent years, the trend of social media influencers showing their beauty regimens has been on the rise. Saudi Arabia has the highest per capita viewing time of beauty-related content on YouTube globally, and these consumers are very knowledgeable about international cutting-edge trends and product ingredients.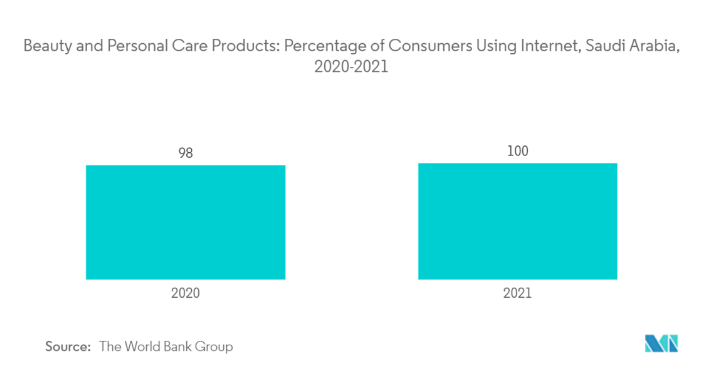 United Arab Emirates: A Growing Market
Since 2017, the beauty and personal care market in the United Arab Emirates (UAE) has been at the center of the international stage. In that year, the country's per capita expenditure was $239, ranking seventh in the world.
It is expected that by 2024, the total revenue of the beauty and personal care market in the UAE will reach $1.14 billion, of which 24% will come from e-commerce channels. The key factors driving strong sales prospects for the beauty market in the UAE are the young population, high penetration of smartphones and the Internet, and the fact that some social media consumption is among the highest in the world.
No. 2 in Africa
Over the past thirty years, the number of middle-class Africans has doubled. According to McKinsey & Company, by 2025, about 65% of African households will have incomes exceeding $5,000.
The increase in the number of people in the "disposable income class" may lead to consumers increasing their spending on luxury goods. This shift may also be due to people paying more attention to personal hygiene and realizing the importance of soap, shampoo, and other products in body care.
Unsurprisingly, Africa's beauty industry mainly caters to women and is dominated by women. More educational opportunities and higher paying jobs have increased disposable income for African women. According to Beauty Africa, "a significant portion of African women's spending goes towards beauty and personal care products."
According to McKinsey & Company, the growth rate of mobile money in Africa is five times that of any other region. The development of e-commerce and financial technology has made purchasing beauty products faster and easier.
Like what you're reading? Subscribe to our top stories.
We will continue to update BusinessDialogue; if you have any questions or suggestions, please contact us!
Was this article helpful?
93 out of 132 found this helpful