How to save costs when selling large products such as electric bicycles and fitness equipment to the United States
Tips for saving costs when selling large products to the United States
With the increase in modern people's income levels and pursuit of healthy living, the demand for products such as electric bicycles and fitness equipment has also surged. More and more people are using electric bicycles and electric scooters as leisure and fitness activities, which has led to significant sales of electric bicycles and electric scooters in Europe and the United States. According to the latest data report, the United States is the world's largest consumer and importer of bicycles, and also the largest market for China's bicycle exports. In 2021, sales of electric-assisted bicycles in the United States increased by 240%.
Of course, with the hot sales of electric bicycles, cross-border e-commerce sellers with keen senses have already targeted the U.S. electric vehicle market. However, due to the special nature of electric bicycle products, both procurement and transportation costs are relatively high, coupled with fierce competition, how to save costs is a problem that sellers urgently need to solve. So how can large products such as electric bicycles and fitness equipment be sold to the United States while saving costs? #U.S. Overseas Warehouse One-stop Shipping#
Sellers generally want to save costs by solving problems in both the first-mile logistics and last-mile delivery. Unlike ordinary bicycles, electric bicycles are lithium battery goods and have higher requirements for both air and sea transportation.
Electric bicycles have large lithium battery capacities and are classified as Class 9 dangerous goods. In order to ensure transportation safety and compliance, according to relevant international transportation regulations, sellers must submit UN38.3 test reports and MSDS files for lithium battery products and attach corresponding labels to the goods packaging before shipping. To save costs on the first-mile logistics, sellers must choose U.S. sea transportation. By using Yantian Pure Electric Battery DG Cabinet to transport products to the United States, the transportation cost of Yantian sea transportation is much lower than that of U.S. pure electric battery air transportation and pure electric battery international express delivery, but the disadvantage is that the transportation time is relatively long, usually taking around 30-35 days.
For large and extra-large products such as fitness equipment, the same applies. If you choose ordinary air transportation, not only will the freight be expensive, but there will also be high additional fees for oversized deliveries, which indirectly reduces the seller's profit and increases the cost. By choosing the card shipping method of American oversized ocean shipping, and selecting truck delivery to the warehouse, you can avoid the oversized delivery fees for the final journey.
As for the final delivery, the seller can choose to use third-party American overseas warehouses for one-piece delivery, and there are many advantages to using American overseas warehouses for one-piece delivery of electric bicycles, with cost savings being just one of them. Let's take a brief look at the advantages of one-piece delivery from overseas warehouses.
Overseas warehouses can help sellers assemble and test products. Many sellers will package and transport the lithium batteries and vehicle bodies of electric bicycles separately and reassemble them into complete vehicles after they arrive in the United States. This process can only be done through American overseas warehouses; Amazon warehouses cannot help sellers with assembly and testing.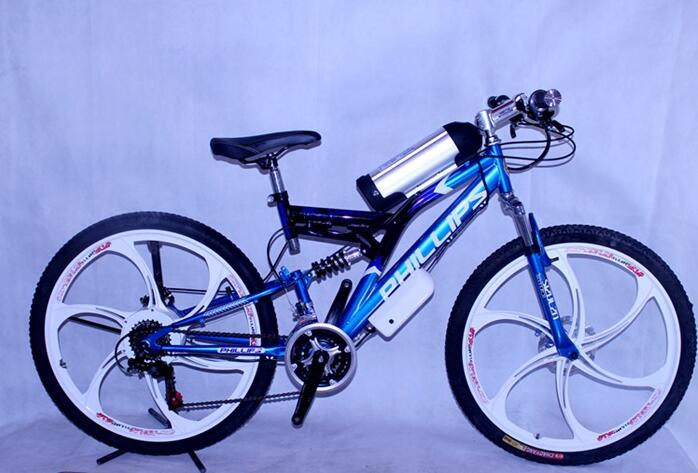 1. American overseas warehouses have sufficient storage space and do not limit the size of products entering the warehouse. For sellers of large and extra-large products, they do not need to consider storage capacity, and the storage costs are relatively cheaper than official platform warehouses.
2. American overseas warehouses for one-piece delivery directly ship from local warehouses in the United States, greatly improving the delivery efficiency of the final journey. Imagine, after the buyer places an order to purchase an electric bicycle, the overseas warehouse directly ships from a warehouse in the United States, and it arrives to the buyer's hands in 1-3 days, so the buyer can start using it immediately. This greatly enhances the buyer's shopping experience and product exposure.
3. The price of the final journey delivery for American overseas warehouses for one-piece delivery is much lower than the official price. Empire Speed USA's overseas warehouses have many local resources, and they can often obtain high-quality UPS and Fedex accounts with lower price discounts, which further helps sellers save costs.
Of course, sellers cannot simply choose any American overseas warehouse to cooperate with, because electric bicycles are considered dangerous goods. Many American overseas warehouses do not have the qualifications to handle dangerous goods operations and cannot handle the storage and delivery of electric bicycles with assistive power. Moreover, storage space is also in high demand for these large and oversized products. If the warehouse area of an American overseas warehouse is not enough, then it cannot be selected.
There are many American overseas warehouses, some of which are for label switching, warehouse transfer and storage, some are for small item one-stop shipping, some are for medium and large item one-stop shipping, and some are for super large item one-stop shipping. Each warehouse has its own advantages, determined by their service types. Sellers can choose the appropriate American overseas warehouse according to their own needs.
Like what you're reading? Subscribe to our top stories.
We will continue to update BusinessDialogue; if you have any questions or suggestions, please contact us!
Was this article helpful?
93 out of 132 found this helpful