Southeast Asia not worth it? TikTok Shop will be fully managed and launched in the UK and the US
TikTok Shop to be launched in UK and US, Southeast Asia excluded
01 Is Southeast Asia not worth it?
TikTok Shop to launch fully managed in the UK and US
According to exclusive information from Leifeng.com, TikTok Shop UK launched on June 6th and is expected to launch in the US in July. TikTok Shop's fully managed model, announced on May 16th, will also be launched in the UK and US.
As one of the main players in the Southeast Asian e-commerce market, TikTok Shop did not miss the opportunity to introduce the fully managed model, but neither did Shopee or other players who have yet to launch this service in Southeast Asia.
Reports said that TikTok Shop first tested the fully managed model in Saudi Arabia in December last year and officially launched in February this year. The expected target of the TikTok Shop Middle East site is to achieve a GMV of US$1 million by the end of the year.
With the platform accelerating the expansion of its product categories, TikTok Shop in Saudi Arabia has already attracted more than 100 merchants to cooperate. On May 25th, the official live broadcast of TikTok Shop interpreted the "fully managed" model, and another batch of Temu merchants came in.
In addition to Saudi Arabia, the UK and the US will be TikTok Shop's key layout this year.
That is to say, although the main players in the Southeast Asian market have announced the fully managed model, only Lazada has conducted gray-scale testing early on and launched it as planned in various markets.
For this, we are skeptical whether it is because the Southeast Asian market is not worth it, or whether this model is not suitable. After all, at present, with Temu as a reference, fully managed is still mainly focused on low prices and cost-effectiveness, and the prices of ordinary products in the Southeast Asian market are already very low.
02 Singapore seizes three smuggling cases
Products Involved Thousands of Watches and Alcoholic Beverages
According to foreign media reports, Singapore immigration and checkpoint authorities have smashed three smuggling cases involving attempts to smuggle alcoholic beverages and watches, and have seized thousands of watches and more than 200 bottles of undeclared alcoholic beverages at three ports.
The Immigration and Checkpoints Authority posted on Facebook on June 6 that its personnel had intercepted large quantities of fake watches and undeclared alcoholic beverages at various ports within three weeks.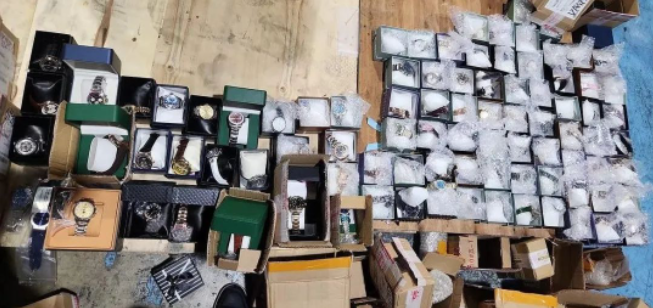 On May 1, authorities detected suspicious items in a container at the Pasir Panjang port and subsequently seized 18 bottles of undeclared alcoholic beverages and 132 fake watches from various goods. On May 10, authorities at the Port of Tanjung Pelepas scanning station found 192 bottles of undeclared alcoholic beverages. Another case occurred on May 16, when law enforcement officers stationed at the Tanjong Pagar scanning station discovered 990 sets of undeclared smart watches in a container. The case has been handed over to the Customs for further investigation.
03 Southeast Asia's Electric Motorcycle Sales Double
Seize Opportunities for Related Products
It is reported that in the first quarter of this year, the sales of electric motorcycles on the Tokopedia platform almost doubled compared to the same period last year. At the same time, sales of electric cars increased by more than double.
The category development manager of Tokopedia, Fransiscus Leo Chandra, pointed out that ECU, batteries, chargers, and electric motorcycles were the best-selling electric vehicle products in the first quarter.
The cities with the largest increase in the number of electric vehicle buyers were Medan, Pekanbaru, Malang, Sleman, and Badung. Meanwhile, the electric motorcycle models with the highest sales growth were Tanggerang, Malang, Cibinong, Badung, and Bali.
"The sales of electric motorcycles in these five regions have increased by nearly 6.5 times on average year-on-year," Leo said in a press release on Monday.
Leo added, "The trend of using electric vehicles in Indonesia is becoming increasingly popular, driven by various supporting infrastructure, such as the increase in charging stations and incentive policies."
In addition, more and more companies are producing moderately priced electric cars and motorcycles.
The government also provides value-added tax benefits for purchasing electric vehicles and a subsidy of 7 million Indonesian rupiahs for purchasing electric motorcycles.
As Southeast Asia pays more attention to electric products, there are certainly opportunities in this market, which is currently dominated by fuel motorcycles (similar to the opportunity seen in China during the transition from motorcycles to electric cars). However, for sellers who want to enter the market, they need to understand the local products and find suitable supply chains, and not select products based on Chinese thinking to avoid improper matching.
Like what you're reading? Subscribe to our top stories.
We will continue to update BusinessDialogue; if you have any questions or suggestions, please contact us!
Was this article helpful?
93 out of 132 found this helpful