Secrets of AliExpress Dropshipping What Types of Merchants are Suitable for Finding a Dropshipping Company
Suitable merchants for AliExpress dropshipping secrets
If you are currently planning to focus on developing AliExpress, don't rush. After reading today's analysis carefully, you will find your way!
Firstly, before revealing the secrets of AliExpress operation outsourcing, you need to understand the types of sellers and operation service companies:
Sellers: 1. Start-up sellers 2. Factories or traders 3. Brand owners
Operation service companies: 1. AliExpress training institutions (accepting outsourcing clients) 2. AliExpress outsourcing companies 3. Other outsourcing companies (with business scope covering AliExpress)
Based on the above-mentioned sellers and companies, you will find several issues with the AliExpress outsourcing industry: 1. Significant differences in service fees. 2. Different charging methods.
(1) So how do you choose?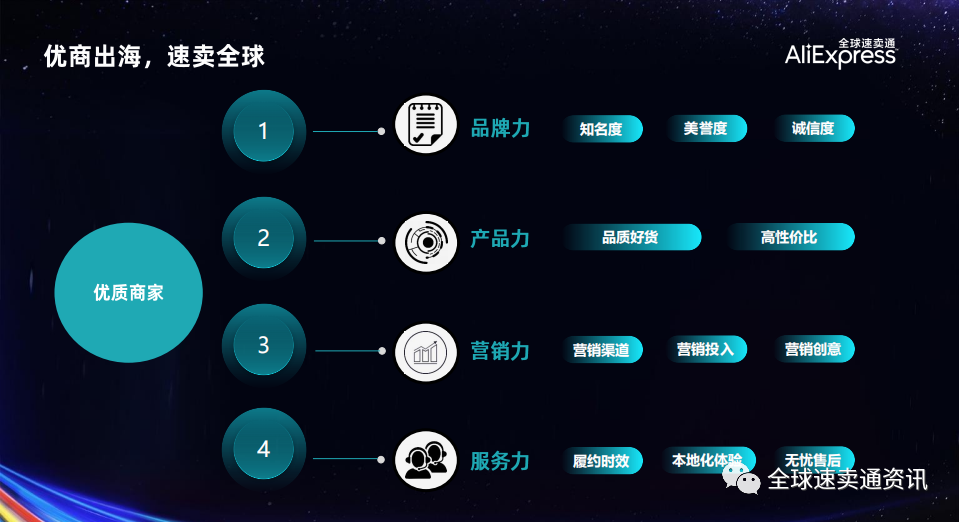 Based on six years of professional experience, here are a few situations where sellers are not suitable:
1. Start-up sellers with no advantage in the source of goods and no awareness of capital investment. It's a waste of time to do this in this situation. AliExpress has passed the stage of entrepreneurship and stocking, and is now pursuing a refined, small and beautiful operation model.
2. Single-product factory sellers who are unable or unwilling to integrate sources of goods.
3. Brand companies with prices that are unable to match and complex company processes.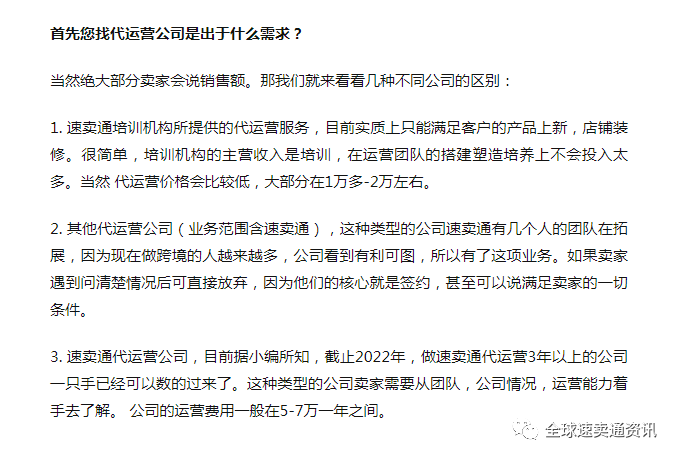 (2) What are the conditions for companies that can generate sales?
1. Cost. A well-established AliExpress operations team requires an operations manager, a product assistant (for new product releases, template design, etc.), a graphic designer who understands foreign aesthetics, and a promotion specialist. As a manager, I have calculated the following:
Therefore, a good operations company must bear the above costs (for reference only), and sellers need to be mentally prepared that the service fee for one year of operation is realistically between 60,000 to 80,000 RMB. The operations company balances costs and profits by increasing sales.
2. Team: The core members of the operations team must have rich experience in operations and management, excellent industry data cases, and an understanding of how the store was built and how it is currently performing. Front-line operations staff must have more than two years of practical experience in AliExpress. The design team members must have rich experience in website UI design, and a good operations company definitely has its own KPI assessment mechanism.
3. Officially certified operation service provider. There are many AliExpress operations companies in China, with large price differences, as mentioned above. Therefore, it is more reliable to choose an officially certified service provider based on the difficulty of discerning among them, as they have a reliable background and professionalism. You can also visit the company in person to ensure they can truly help you.
4. Objective. What does this mean? With the trend of cross-border e-commerce, not every seller has the opportunity to succeed, nor does promoting necessarily guarantee significant results. Any company that relies on sales to achieve profitability in the later stage will objectively analyze whether the seller's products are suitable for AliExpress sales, such as what needs to be done in the early stage, how to cooperate in the later stage, and what risks are involved, which will be explained to the seller in the early stage.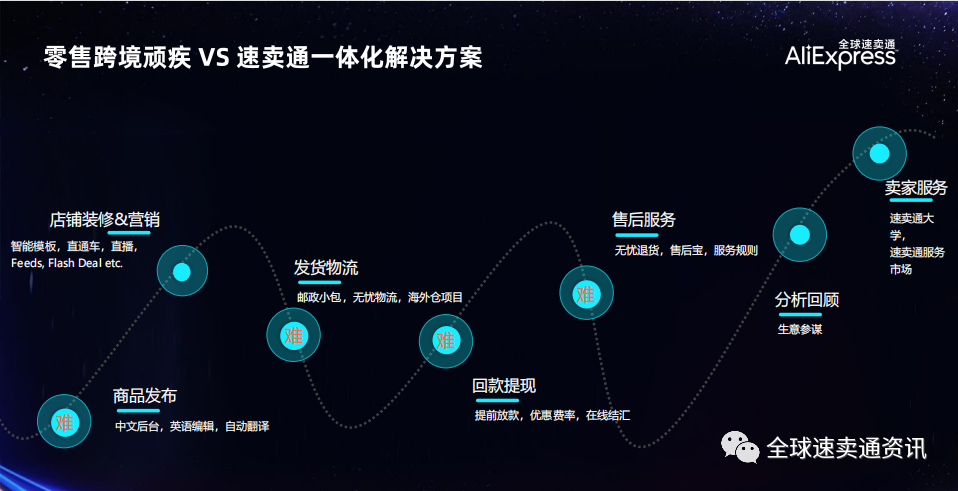 Lastly, what I want to say is that sellers need to face their own mentality.
Finally, a large part of the sellers who choose to fail in outsourcing is due to psychological reasons. As a person who pays, they certainly hope to be guaranteed, but often ignore objective circumstances due to their own security psychology, and ultimately choose the wrong company that is unreliable or not in line with their needs. Attached is an announcement from Alibaba Group on service providers that was published very early: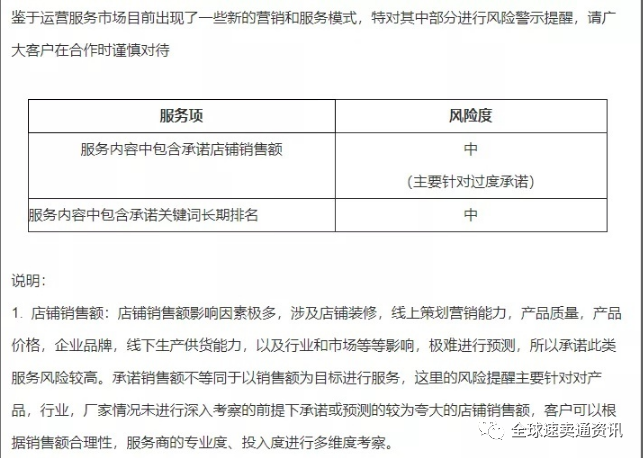 Hope everyone will use an objective and rational attitude when choosing. The above content belongs to the personal opinion of the author! This article is authorized for reprint by the original author, and reprinting requires the authorization of the original author.
Like what you're reading? Subscribe to our top stories.
We will continue to update BusinessDialogue; if you have any questions or suggestions, please contact us!
Was this article helpful?
93 out of 132 found this helpful