A large number of old accounts suddenly encountered restrictions on Amazon Can service providers verify whether they are reliable?
Can service providers verify reliability of old Amazon accounts suddenly restricted?
The Buddha said: what is meant to happen will happen, and you cannot avoid it.
According to reports from a large number of sellers, the number of sellers receiving Amazon account verification emails skyrocketed after May Day. In the early hours of yesterday morning, there were still many people in the "Seller's Home" community discussing how to safely pass the verification, and many sellers were now on tenterhooks…
01 Amazon is reviewing old accounts
One seller said that they had received an email from Amazon asking them to re-verify their identity information. The seller said that their account was an old account from 2018, and when they received the notification, the account was already restricted.
Amazon also stated that if the seller fails to complete the verification process, they may experience payment abnormalities or their account may be suspended. With the peak season about to begin, many sellers are panicking when they receive this sudden verification request…
"I just did it last week, and I was scared."
"Our company has 9 old accounts, and 4 of them have received this type of problem."
"We have four eight-year-old accounts here, and three of them have received it."
"Received the same review."
From the feedback of the sellers, most of the triggered reviews this time were for accounts from 2018 or even earlier. These old stores may have had their licenses revoked or their companies may be in abnormal situations, and they may not be able to provide the required information, but it is not ruled out that some licenses are still normal.
At the same time, many sellers are encountering two kinds of verification problems during the urgent verification process, which is causing them a lot of headaches.
During the verification process, some sellers encountered a system error on the account information page, with the system prompting an internal error. The page experienced a sudden surge in traffic, and the sellers were advised to retry after a few minutes.

Another group of individual sellers could not find the verification button. Without the verification button, these sellers were unable to submit their information. When some sellers consulted Amazon customer service, they were told that a business license was required and individual sellers were not allowed.
Soon, some sellers found that there was an option for individuals in all countries except for China, Taiwan, and Hong Kong, and it was clear to see when switching countries in the background. These sellers believed that this was a targeted move by the platform.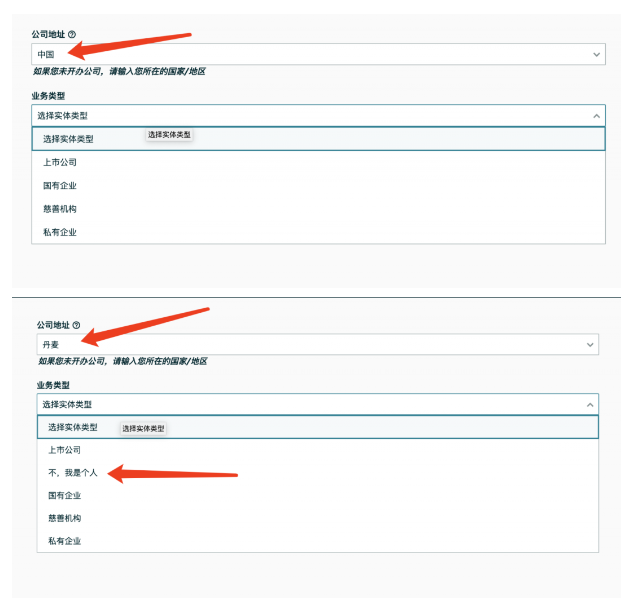 At this stage, more and more individual sellers are requesting the verification link from customer service, and it is believed that the platform will soon adjust the system to allow sellers to complete the account verification process.
Now, sellers with access to the verification channel need to act quickly.
02 Is the service provider verification reliable?
Some panicked sellers have resorted to desperate measures. Some service providers claim that "no documents need to be submitted, and accounts with abnormal license cancellations or expired IDs can be solved in just a few hours."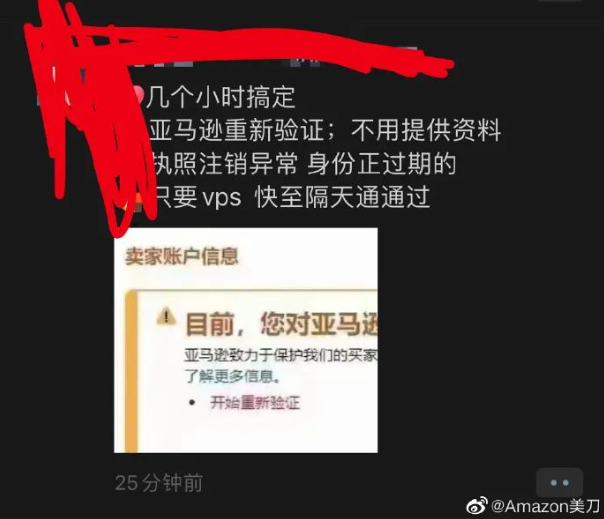 The image is from @Amazon on Weibo.
Is this reliable?
@Amazon said, "Don't ask me, I have helped countless accounts with one set of materials, and Amazon is all robot auditing, and then slowly manually reviewed. Don't ask me if it will be associated!"
It seems that sellers should obediently follow Amazon's normal procedures.
Sellers who need to re-verify their accounts received an email prompt. To complete the verification process, please follow the instructions in the banner at the top of the "Account Information" page in the Seller Center within the next 60 days:
Go to the Seller Center, navigate to the "Account Information" page, and click the "Start Verification" link. Sellers need to provide the following information to complete the verification:
a. Your business information;
b. Your identity information;
c. A government-issued photo ID;
d. Bank account or credit card statement;
e. Business license (if applicable).
Some sellers have tried to submit their information and found that they passed the review quickly.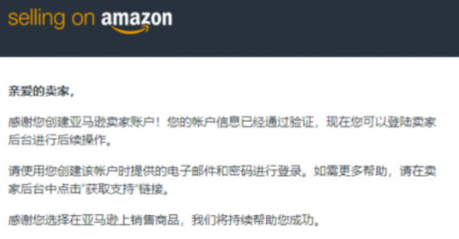 This is quite fast, and some sellers have reported that they were scanned on the 21st, submitted their information on the 23rd, and passed the verification on the 24th.
Experienced sellers believe that this verification trend covers all accounts. If other sellers also receive this verification notice, they can refer to the following suggestions:
The information is screened by a robot, so sellers need to ensure that the documents are clear, complete, and valid;
If the address in the account background is different from the address on the business license, the address on the business license can be used.
About the specific requirements for bills:
Bank statements must show the bank name, logo, account number, and account holder's name, and must be issued within 180 days;
The account number and account holder's name on the statement must match the information provided during registration. (The address can be the address on the legal person's ID card.)
If the account is registered under a personal identity, according to the sellers' suggestions, there are two ways to handle personal accounts that are not registered with a business license:
There are two methods:
One is to open multiple cases and ask customer service for individual authentication (only need to provide ID card and bill);
The second method is to first register as an individual business license, and then change the original personal registration information in the background to a company.
It is worth noting that although some sellers have successfully used and verified the first method, there are also cases where some sellers need to supplement their business licenses after the backend shows a need for re-verification even after passing verification.
I hope this will be helpful to everyone.
Like what you're reading? Subscribe to our top stories.
We will continue to update BusinessDialogue; if you have any questions or suggestions, please contact us!
Was this article helpful?
93 out of 132 found this helpful