Father's Day Gift Guide These Categories Are Expected to Sell Well on Father's Day
Father's Day Gift Guide Top Selling Categories
Following the footsteps of Mother's Day, Father's Day arrives as scheduled on the third Sunday of June, which is June 18th this year. It is the most widely celebrated Father's Day in the world, with populations from over 80 countries and regions celebrating the holiday on this day.
As we enter June, the mid-year peak season has begun. As the only widely celebrated "male festival" throughout the year, and with consumers always willing to pay for emotionally valuable items, coupled with the continuous rise of "he economy", the upcoming Father's Day is a great opportunity for sellers to achieve their quarterly sales targets!
Father's Day's consumer spending continues to rise
In the United States, according to data from the National Retail Federation (NRF), American consumers spent approximately $20 billion on Father's Day in 2022, which was about the same as the record-breaking $20.1 billion spent the previous year, and this level of consumption is almost double that of ten years ago. The per capita spending is $171.79, and approximately 76% of American adults celebrate Father's Day in various forms. In the UK, according to Statista data, retail spending on Father's Day in 2022 reached a high of £986 million.
Consumer spending on Father's Day in 2023 may remain relatively stable. A consumer survey conducted by market research company Numerator in April showed:
★ Nearly 80% of consumers plan to celebrate Father's Day this year (79%);
★ Compared to Mother's Day, more consumers plan to buy gifts for Father's Day (57% for Father's Day compared to 52% for Mother's Day);
★ Despite the economic challenges, only 32% of respondents said that rising prices would affect their celebrations and shopping, while another 32% said they would not take any cost-saving measures.
In the post-epidemic era, consumers' willingness to consume on Father's Day remains high, and as the epidemic's impact gradually subsides, consumers hope to celebrate Father's Day in the same way as before, such as going out, going on outings, outdoor sports, etc., have once again become one of the main ways for people to celebrate the holiday. For many cross-category sellers, this is a positive signal for product layout and launching Father's Day bestsellers.
"Dad"-themed Father's Day Product Selection Guide
Every year comes Father's Day, what outstanding features and latest trends worth paying attention to will there be in the consumption market this year? Let's take a look at the product selection first~
The NRF report released the most popular Father's Day gifts for 2022: special outings (such as dining out, outings, travel, etc.), clothing, gift cards, electronic products, personal care products, home and gardening tools, tools and appliances, sports and entertainment products, automotive and motorcycle accessories, greeting cards, etc.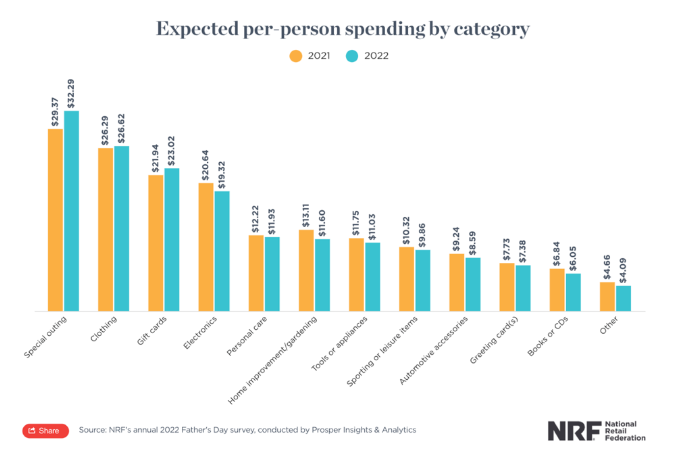 Combining the latest Father's Day consumption trends with the advantages of Chinese sellers, Xiaoyi recommends the following potential best-selling categories for Father's Day:
Father's Day Product Recommendations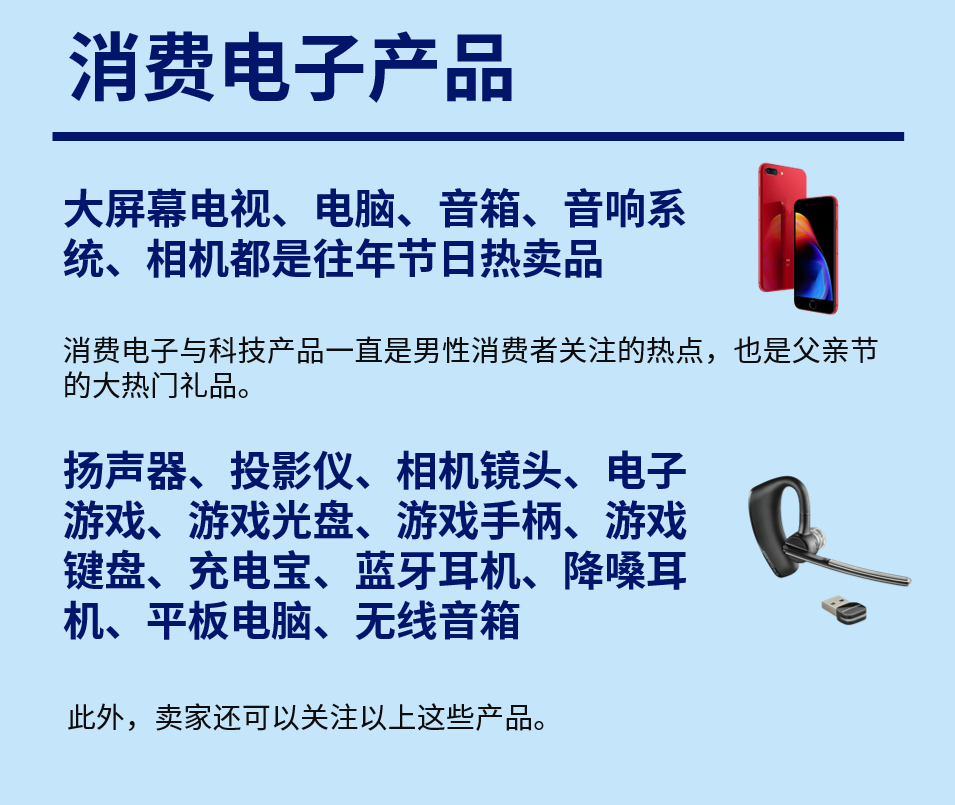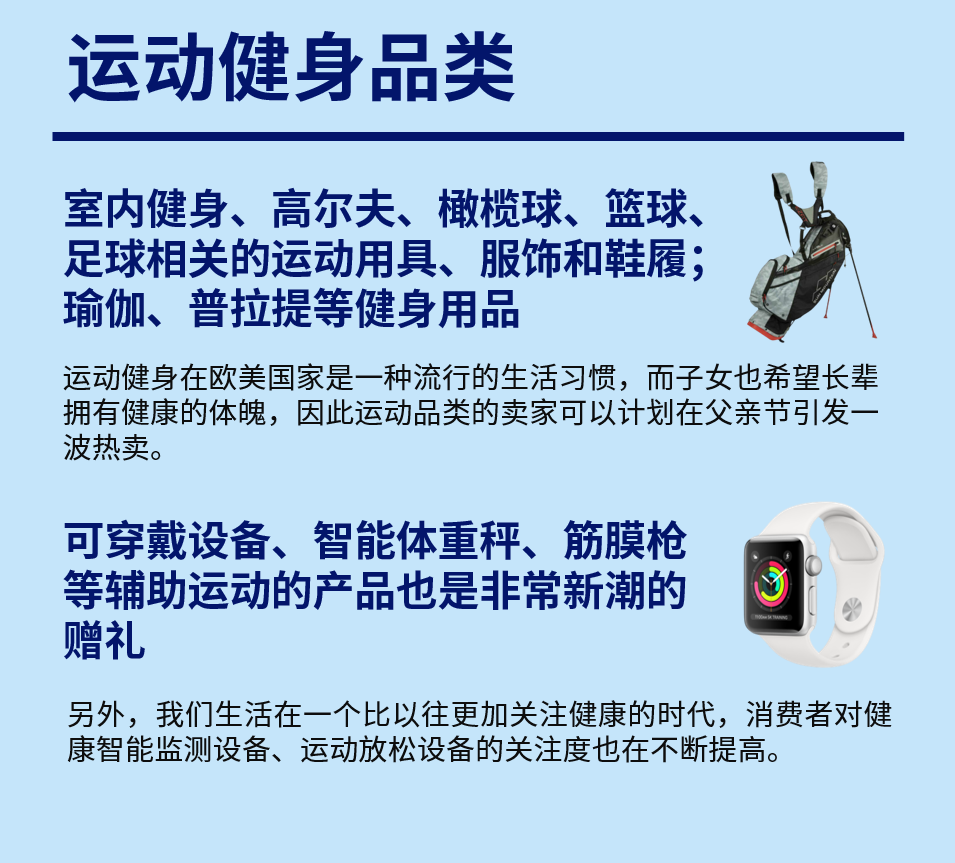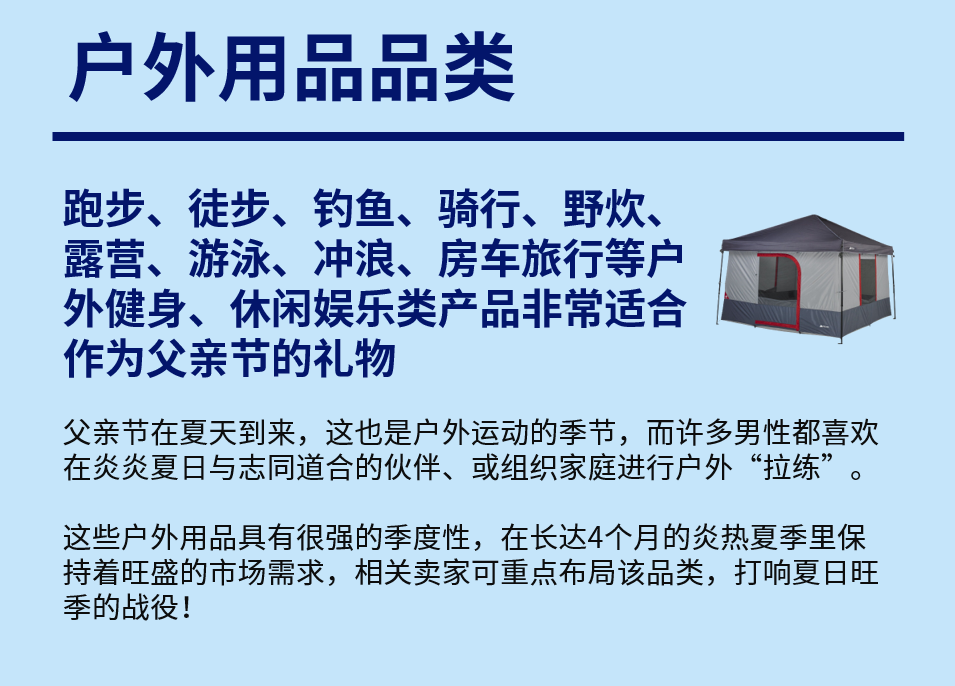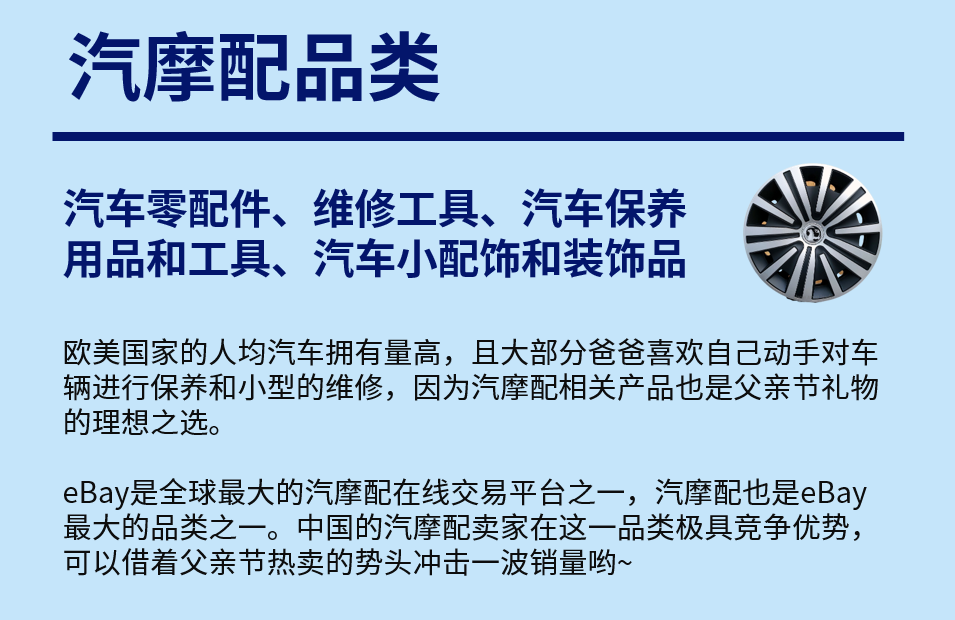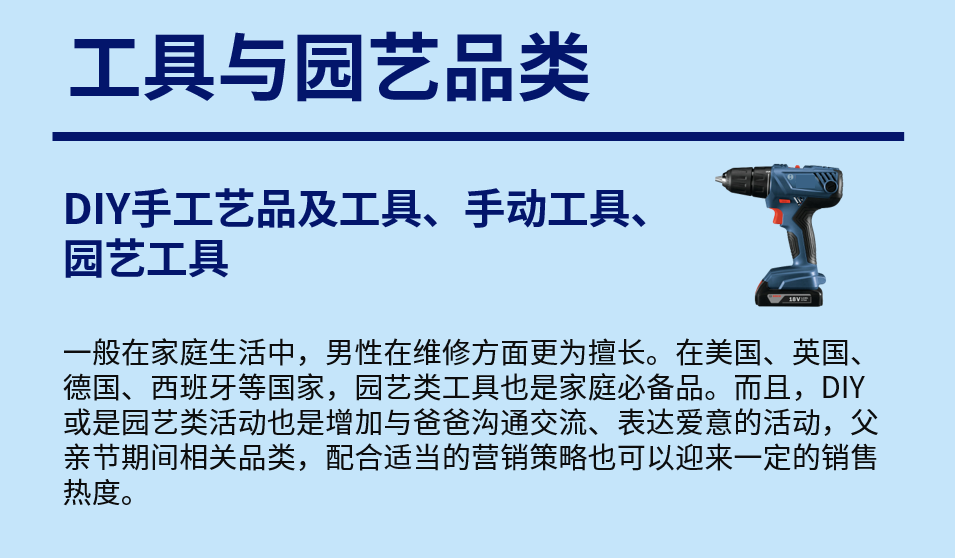 Father's Day New Consumer Market Trends
Expanding Target Consumer Groups
On Father's Day, consumers are not just celebrating the holiday with their biological fathers, but also with stepfathers, godfathers, grandfathers, brothers, and other guardians who play the role of a father in their lives. Common Father's Day gift-giving target groups include:
√ Children giving to their father or stepfather;
√ Women giving to their partner, such as their husband, fiancé, or boyfriend;
√ Giving to male relatives, such as grandfathers, fathers-in-law, brothers, sons, or uncles;
√ Self-rewarding for male consumers;
√ Other people, roles, or guardians seen as fathers;
√ Male friends or colleagues.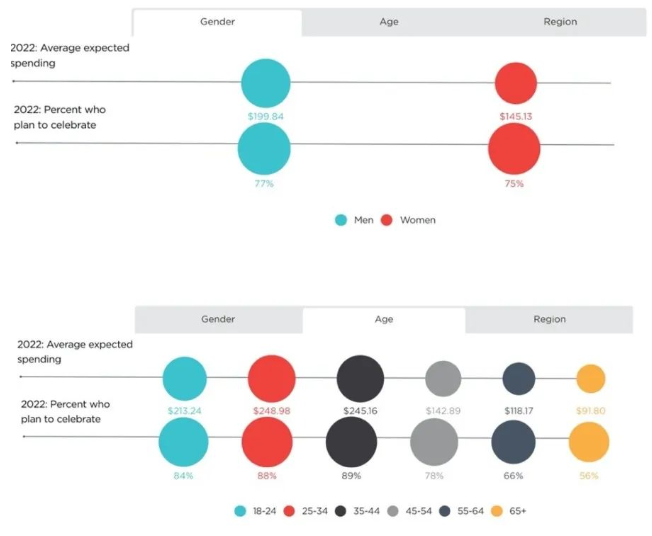 ★ In the United States, 77% of male consumers celebrate Father's Day, with an average spending of $199.84 per person; 75% of female consumers celebrate Father's Day, with an average spending of $145.13 per person.
★ Male consumers mainly purchase gifts for their fathers or stepfathers (54%), followed by their sons (12%) and grandfathers (6%); female consumers mainly purchase gifts for their husbands (47%) and fathers or stepfathers (45%), followed by their sons (10%).
Overall, in terms of marketing and promotion, father's day marketing strategies can be more diverse and inclusive, targeting a wider range of people, covering the age groups of young adults, middle-aged and senior citizens, and being suitable for both genders.
In terms of product selection strategy, focusing on hot-selling and high-potential products for middle-aged and elderly men over 40 years old is a good choice, because the children of male consumers in this age group have grown up with the economic and mental ability to repay their father's love, and the economic conditions of these men and their partners are also good, leading them to consider high-value gifts more often.
The discount strategy cannot be ignored
Although the survey shows that most consumers say they will not reduce spending on Father's Day, sellers still cannot ignore economic uncertainty. According to a survey by Google, 56% of consumers searched online before placing orders for Mother's Day, and the search volume for "cheaper gifts" increased by 79% year-on-year.
Holiday discounts and promotions are one of the most basic but effective marketing methods. The emphasis on promotions and discounts, as well as eye-catching advertising visual effects, will have an important impact on sales conversion, especially for consumers with strong purchasing intentions who are easily stimulated to buy by discounts. In addition, free delivery and low shipping fees may also encourage buyers, and through discount coupons, gift cards, and reward activities, sellers can attract more people.
Provide personalized customization options
Overseas consumers have a strong demand for personalized products, and when choosing gifts, they are more willing to seek out personalized, homemade, and DIY options. Personalized customized products not only meet consumers' emotional expression needs but also meet their personalized expression needs, giving them diversified consumer choices.
Google Trends shows that the search volume for customized products has been on the rise over the past five years. According to a report by Deloitte Consumer Reviews, more than 50% of consumers are interested in purchasing personalized products for themselves, friends, and family, and 1/5 of consumers are willing to pay 20% more for personalized products. It has been reported that the current customized model accounts for about 10% of cross-border e-commerce, and due to the pursuit of overseas markets, the upward trend is very obvious.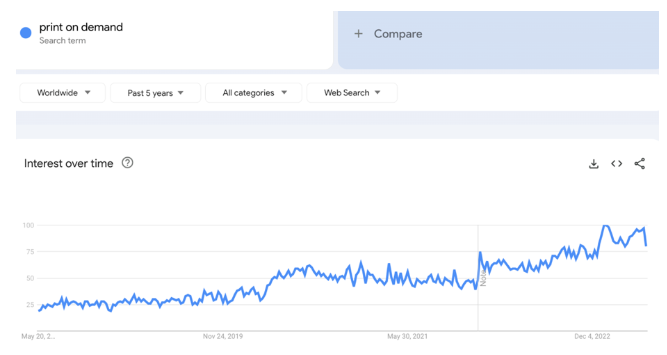 TIPS: Personalized Customization Classroom
There are various types of personalized customization, and sellers can make specific choices based on the categories they operate. Common personalized customization includes:
★ Engraving service: allows buyers to engrave their names, signatures, or other meaningful numbers and text on the product.
★ Custom design: buyers can personalize the product or product details according to their preferences, such as style, color or pattern, symbol, etc.
★ Custom gift box: allows customers to choose different products or product combinations, greeting cards, packaging bags, and boxes, etc., as a special customized Father's Day gift box.
In order to facilitate buyers' selection and ordering, sellers need to provide detailed tutorials on how to select and customize, to save consumers' selection time and avoid order loss due to cumbersome operations.
In NRF's survey, the two most important factors influencing consumers' shopping for Father's Day are "finding unique or different gifts" (44%) and "finding gifts that create special memories" (37%). It is expected that consumers will continue to look for gifts that can create special memories, evoke emotions, or bring about fun moments such as "things only fathers can do." We look forward to all sellers welcoming a "dominating" mid-year sales season during the "dad"-filled Father's Day promotion!
Like what you're reading? Subscribe to our top stories.
We will continue to update BusinessDialogue; if you have any questions or suggestions, please contact us!
Was this article helpful?
93 out of 132 found this helpful