Does Facebook only do advertising? There are actually so many other ways to use it!
Facebook isn't just for advertising There are many other ways to use it
Don't just rely on advertising! As the world's largest social media platform with over 2.9 billion users worldwide, Facebook offers many marketing strategies. In this article, we will introduce five common marketing strategies for independent websites on Facebook, helping you to create effective marketing combinations and drive more traffic while spending less money!
Advertising Marketing
Facebook advertising needs no introduction. Almost every independent website seller uses Facebook ads, making it a great choice for starting your website.
Now, independent website sellers can easily open a Facebook ad account from their store dashboard, instantly accessing 3 billion users!
It's important to focus on the key characteristics of your target customers, such as age, gender, and interests. The more precise your audience selection, the higher your return on investment will be. Otherwise, you may end up wasting money on advertising with little effect.
In short, Facebook advertising is an art, not just a game of buying traffic with money.
Fan Marketing
The second type is fan marketing, also known as Facebook Page marketing.
In simple terms, it means running your business page on Facebook and using other channels to drive traffic to your page.
A well-run page is like a beacon that shines a light on your products. It's a great channel for self-media promotion.
For example, you can update 4-5 posts every day, with some related and some unrelated to your products. For product posts, choose the season's popular products, use short copy, and use questions or exclamation sentences to attract attention. For non-product posts, you can post topics related to your fans' interests, open-ended interactive topics, especially during peak holiday seasons.
In addition, binding an independent website to a Facebook account allows you to easily sync your store's products to your Facebook page, just like Casetify. Anyone who visits your page can see your products, which increases your exposure for free!
If you manage your page well, your fan base will slowly grow and expand. You can also use the interaction data of your page's fans to continue advertising and further target specific demographics, reducing your advertising costs!
So why not take advantage of something that is both free and cost-effective?
Group Marketing
Facebook groups are like small communities, each with thousands of members who come together because they share a common interest, similar to Chinese website Douban's groups.
You can join these groups, post your own content to attract traffic within the group, and then convert them. It's like posting on a large forum, where you need to find groups that match your product and post relevant content in large quantities.
Alternatively, you can create your own group, invite consumers to join, and post together. For example, DYU in the picture above has created a public group about their brand and used discounts to attract users to follow their social media accounts.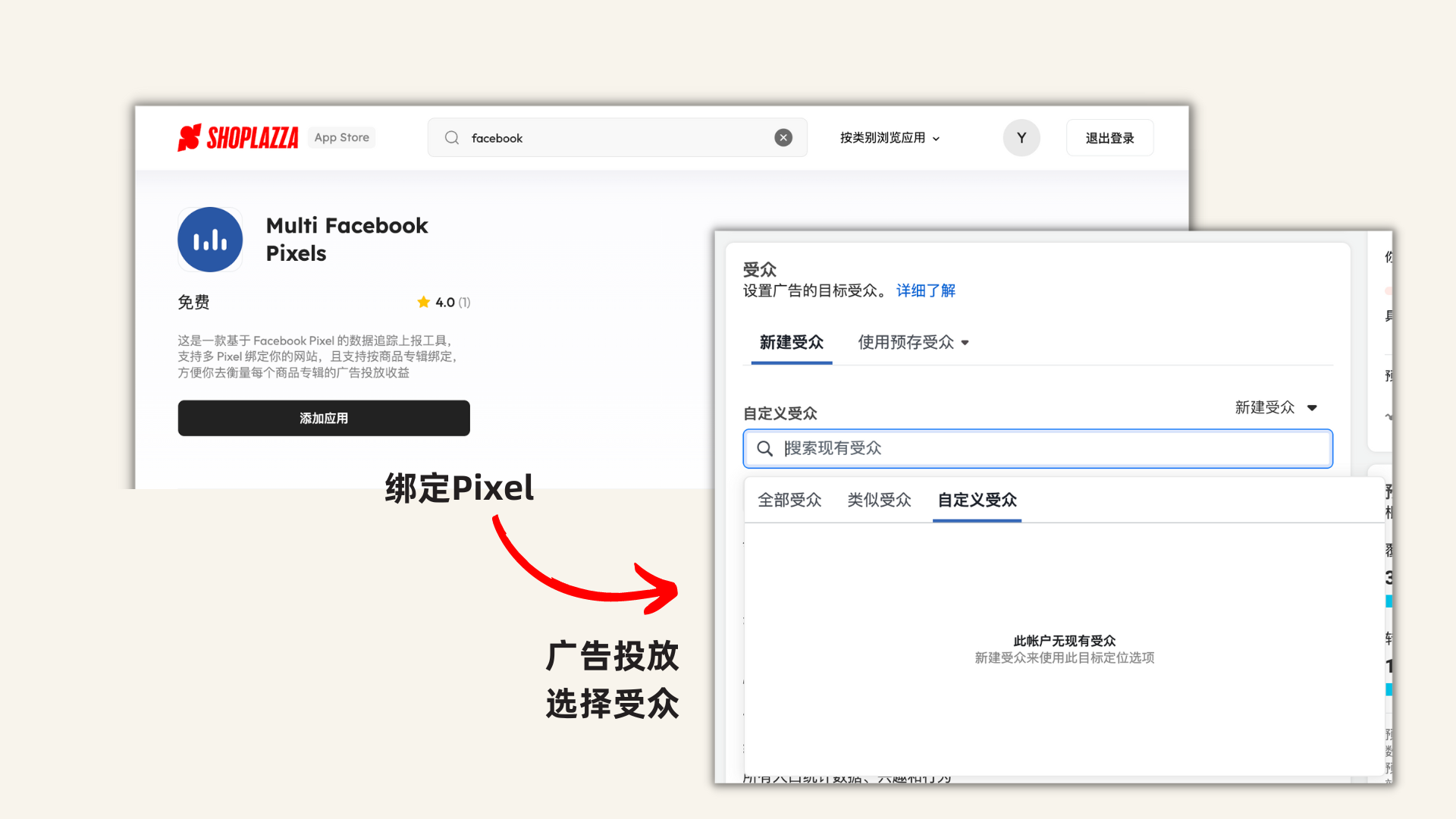 Influencer Marketing
The fourth method is influencer marketing, which involves using personal pages.
This refers to finding internet celebrities, industry experts, and fashion influencers as KOLs to bring high-quality traffic to your independent website through their promotions.
For example, you can send your own products to KOL for evaluation. Generally speaking, KOL has a need for frequent updates and innovative content. Therefore, they may post related posts and videos to "plant grass" for their fans, which may bring traffic to your products.
Most KOLs update synchronously on Facebook, Instagram, and other social media platforms and usually have an equally large fan base, which is very beneficial for multi-channel synchronous promotion.
Remarketing
The fifth type is remarketing.
Remarketing is also a type of commercial advertising. Facebook will use Facebook pixel to capture customers who have visited independent websites and re-target them with ads on Facebook.
Facebook pixel is a piece of code that can be installed on an independent website store. With this code, you can clearly know the behavior of customers in your store.
For example, you can know which specific pages customers have browsed, which customers have added items to their shopping cart, which customers have spent a long time browsing, and so on, so that you can set up targeted Facebook ads for secondary delivery.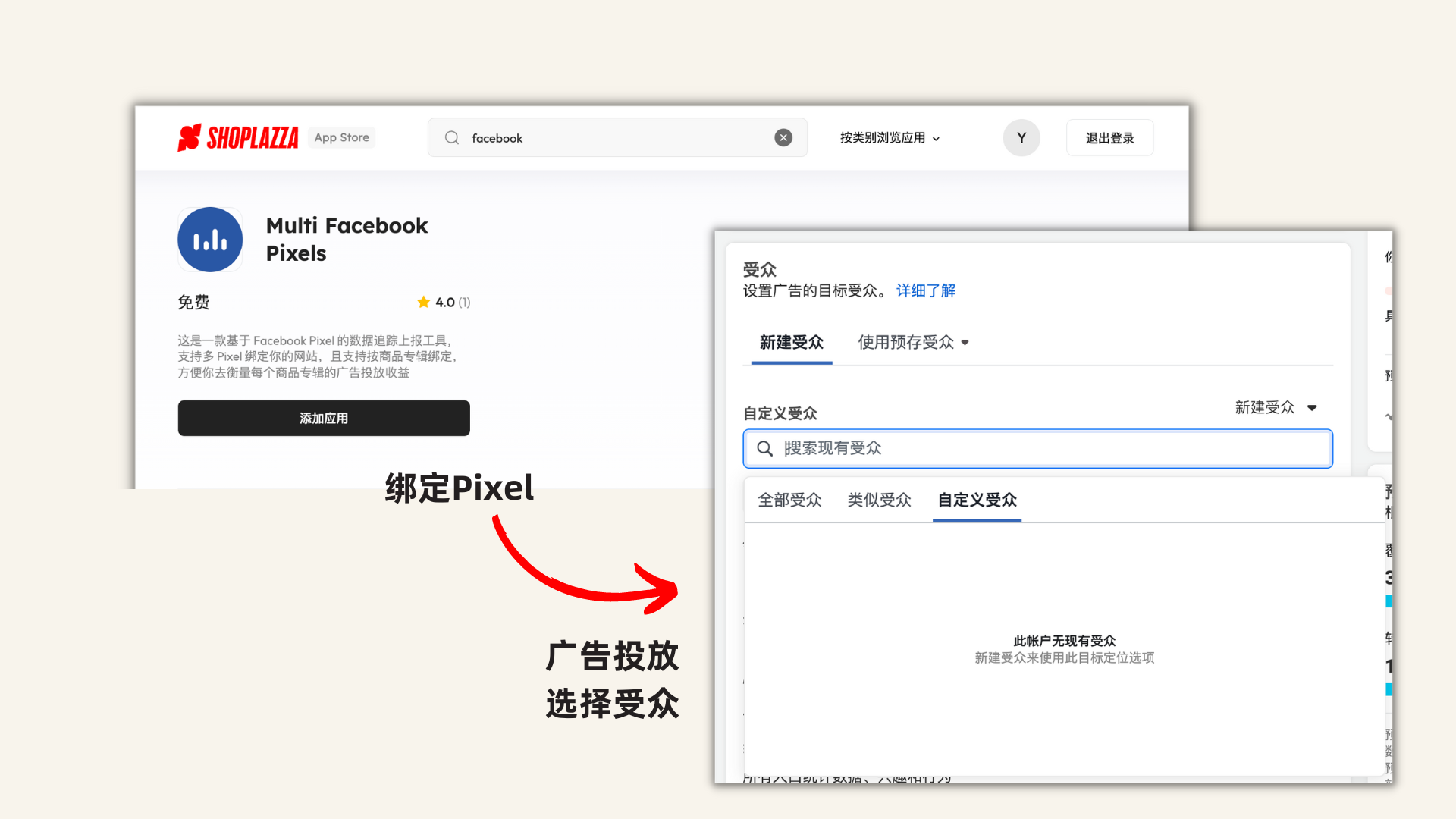 The premise of this marketing strategy is that the audience needs to be precise enough. Only by investing in remarketing advertising can it bring higher conversion rates.
The above five are the common marketing methods that independent websites use Facebook. We recommend that beginners start with Facebook advertising placement, which can immediately bring precise traffic. After the traffic is up, we can use a combination of different marketing methods to bring higher conversion rates and sales.
Like what you're reading? Subscribe to our top stories.
We will continue to update BusinessDialogue; if you have any questions or suggestions, please contact us!
Was this article helpful?
93 out of 132 found this helpful